THE C2 MODEL
Where
curation

meets

concierge service

to provide the best of human touch + technology.

We create and manage purpose-built community programs for leading affinity brands and business networks. Our C2 digital business model and integrated platform will inspire, engage, and retain your most valued members.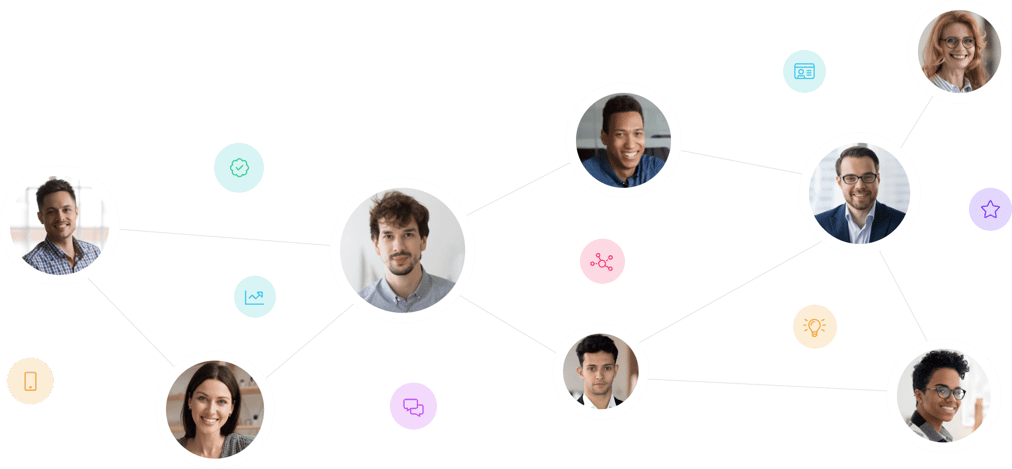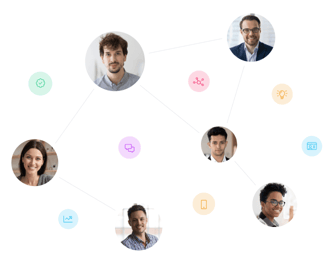 The 3 Pillars of Community.co
Our members have hyper-specific goals and want access to a platform of influence to grow their business and their professional brand.
A DIGITAl-FIRST UX
Builders and managers of industry-leading, bespoke, professional communities.
Most community digital solutions focus on fancy features and functionality instead of real business outcomes.
The Community.co digital business model and integrated platform emerged—and continues to evolve—out of the mutual shared goals, interests, and needs of our members.
HOW WE DO IT
Connecting dots, thoughts, and so much more.
We build and configure communities designed to exceed the demanding needs of our business executive members. We understand industry innovators, and have launched a unique platform of services that are all designed to amplify the visibility of members' ideas, insights and influence.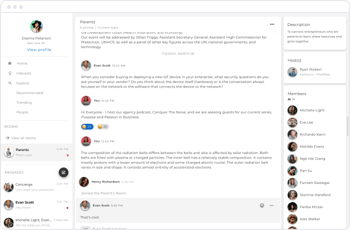 Private Groups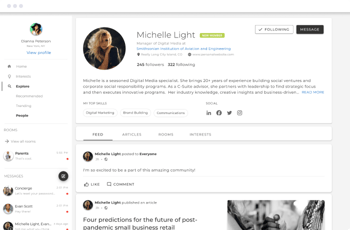 Executive Profiles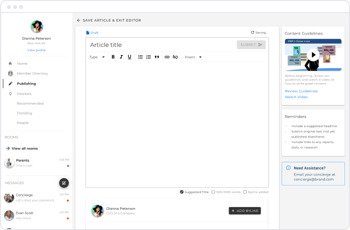 Publishing Tools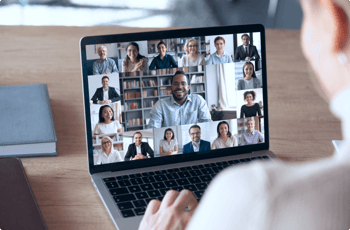 Virtual Events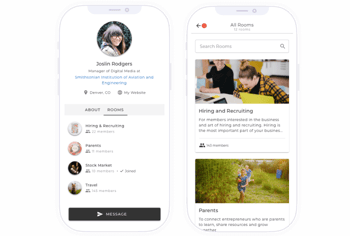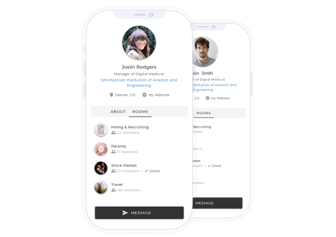 Mobile App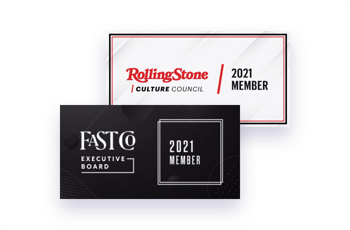 Member Badges
Get in touch
It starts with a conversation.
Are you an affinity brand or professional network seeking a distinct advantage?
A member of our team will show you how we can partner with you to help you launch and grow a community of influence.
Connect with Community.co
Join Our Team
Help expand our members' visibility and influence by joining our team.
See Our Open Roles